The US national parks have many canyons that offer spectacular views and amazing hikes. They offer a wide range of ways to experience them. During 4-5 days we decided to explore some of the most famous canyons: The Grand Canyon (Arizona), Angels landing (Zion, Utah), Narrows (Zion, Utah) and Bryce Canyon (Utah).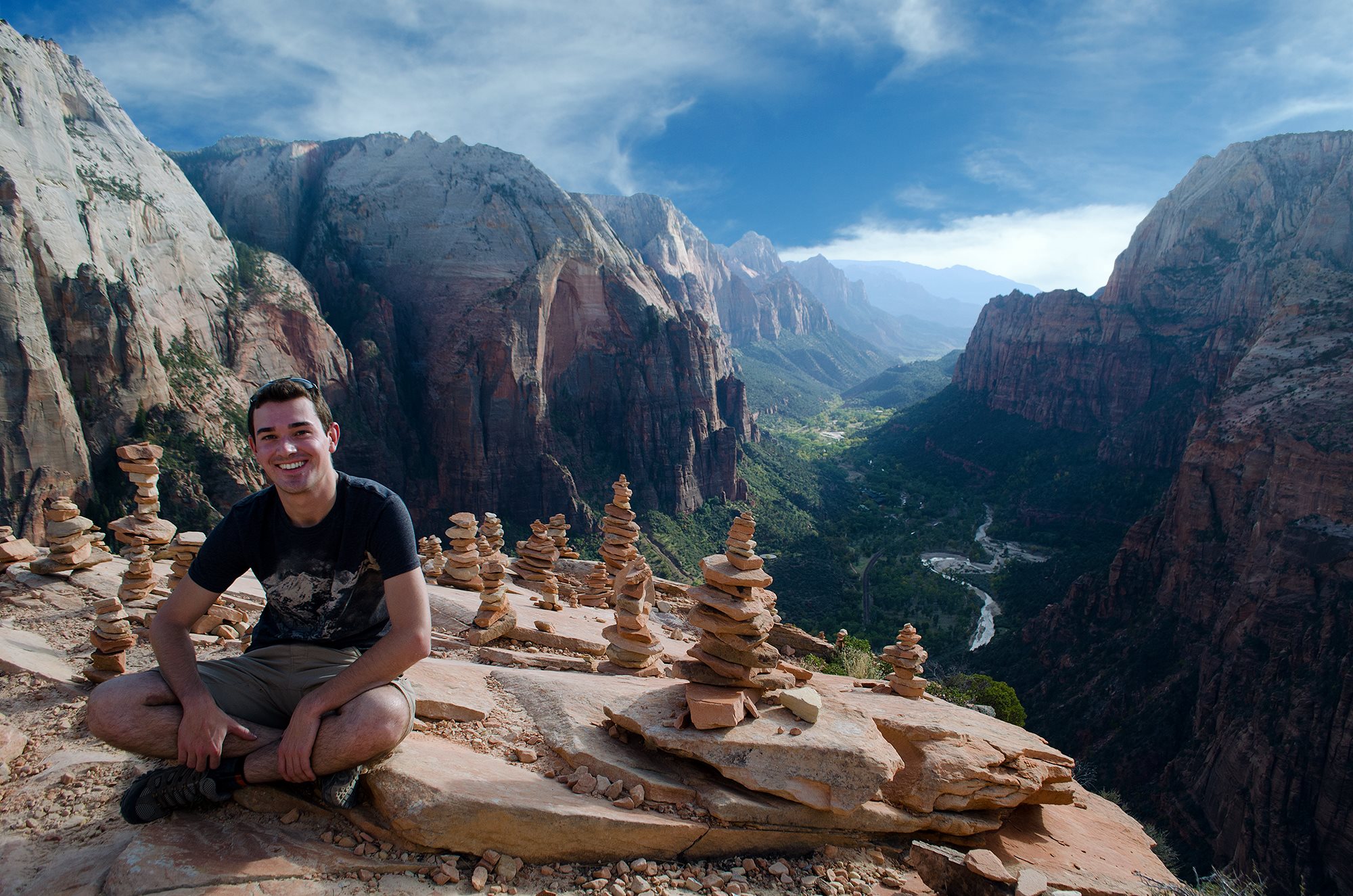 Itinerary:
Day 1:
6am SFO-LAS, pick up rental car

8:30am Drive to Zion (3 hours)

Pick up Narrows Permit from Visitor Center

Day hike (

Angel's Landing

)

4:30-7:30:  Pick up rental gear at Zion Adventure Co (36 Lion Blvd, Springdale UT)
Day 2:
Drive to Zion Adventure Co by 6:20

6:30 shuttle departure

Hike the Narrows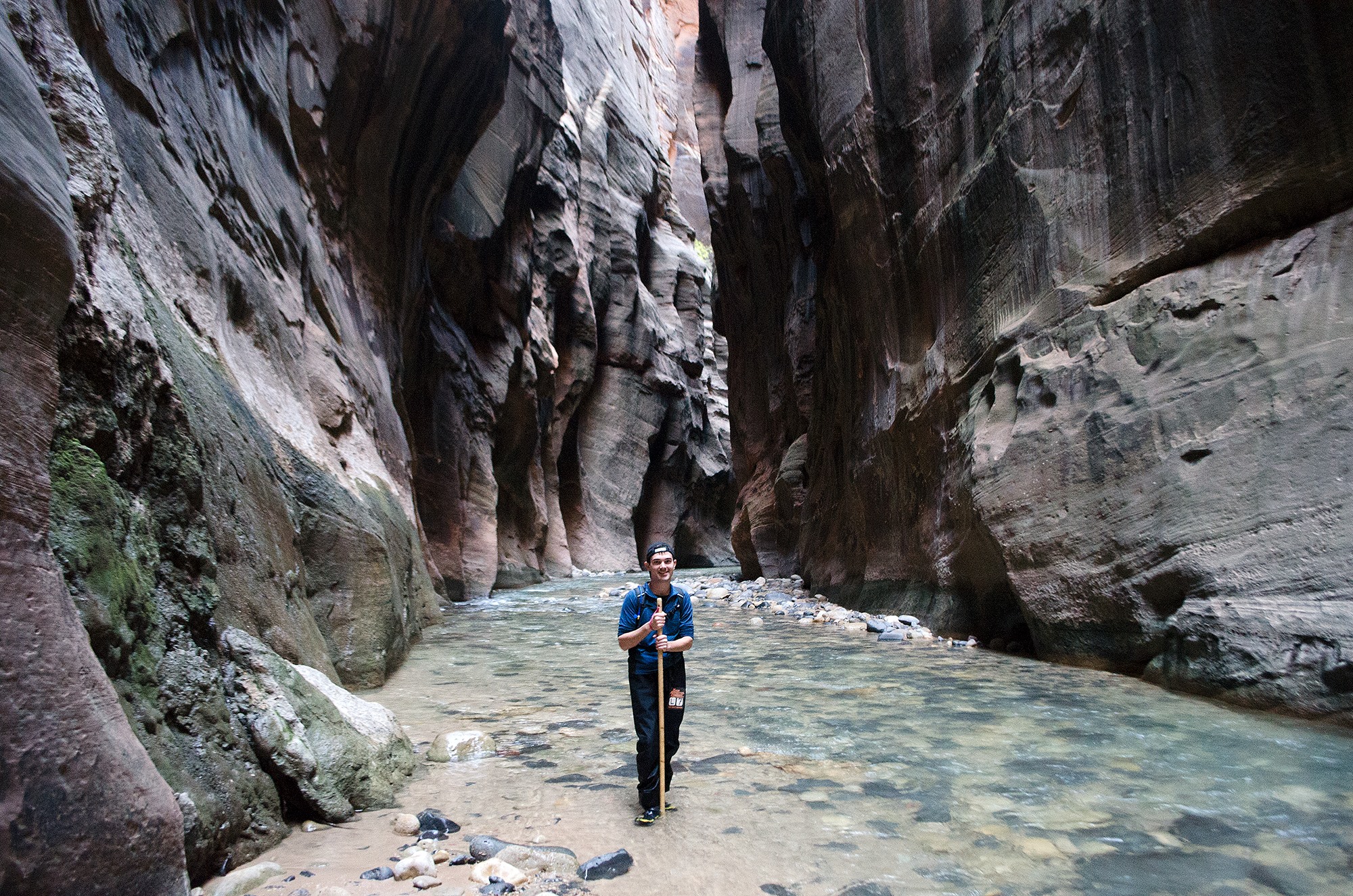 Day 3:
Check Sunrise time at Zion

Drive to Bryce Canyon (1.5 hours)

Overnight at Bryce.
Day 4:
Check Sunrise time in Bryce Canyon

11am drive towards North Rim (3 hours)

5:40pm: Sunset at Cape Royal

6pm: drive back

11:30pm: back to LAS, return car

Overnight at LAS
Day 5: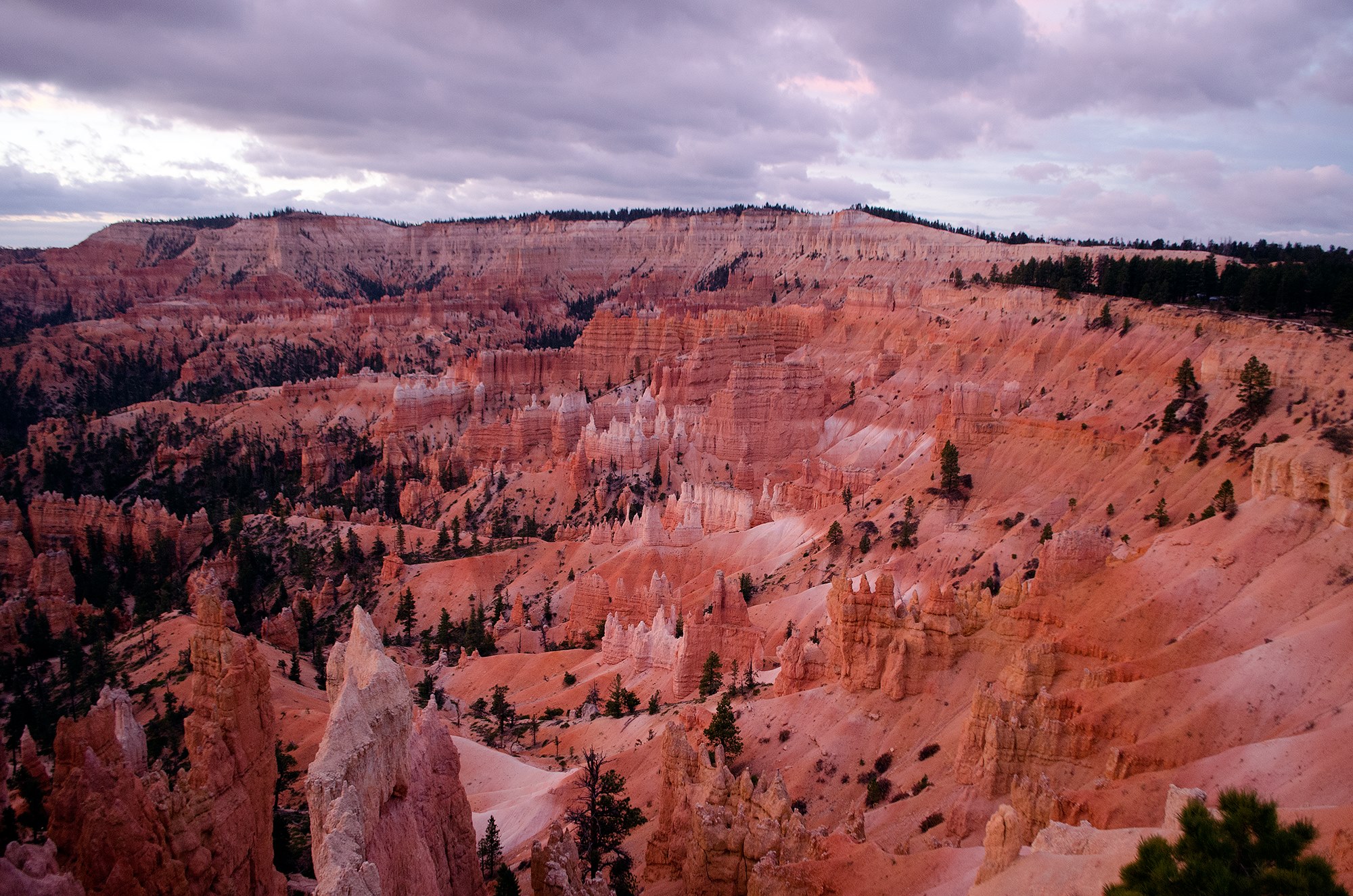 Recommended gear list:
Dry pants packages

reserved from Zion Adventure Co:

Neoprene Socks

Water boots/shoes

Walking stick

Dry pants

Headlamp / Flashlight

Clothing for for 0-5c weather (hat, gloves, etc)

Clothing for 10-15c weather (not cotton)

Swim suit

Food: trail mix, water bottle, bars, etc