I asked many people along the way why they decided to travel Latin America and for many like me it was for the adventure and escaping the daily routine! I planned this trip for months to finally quit my job and leave with nothing else but one backpack.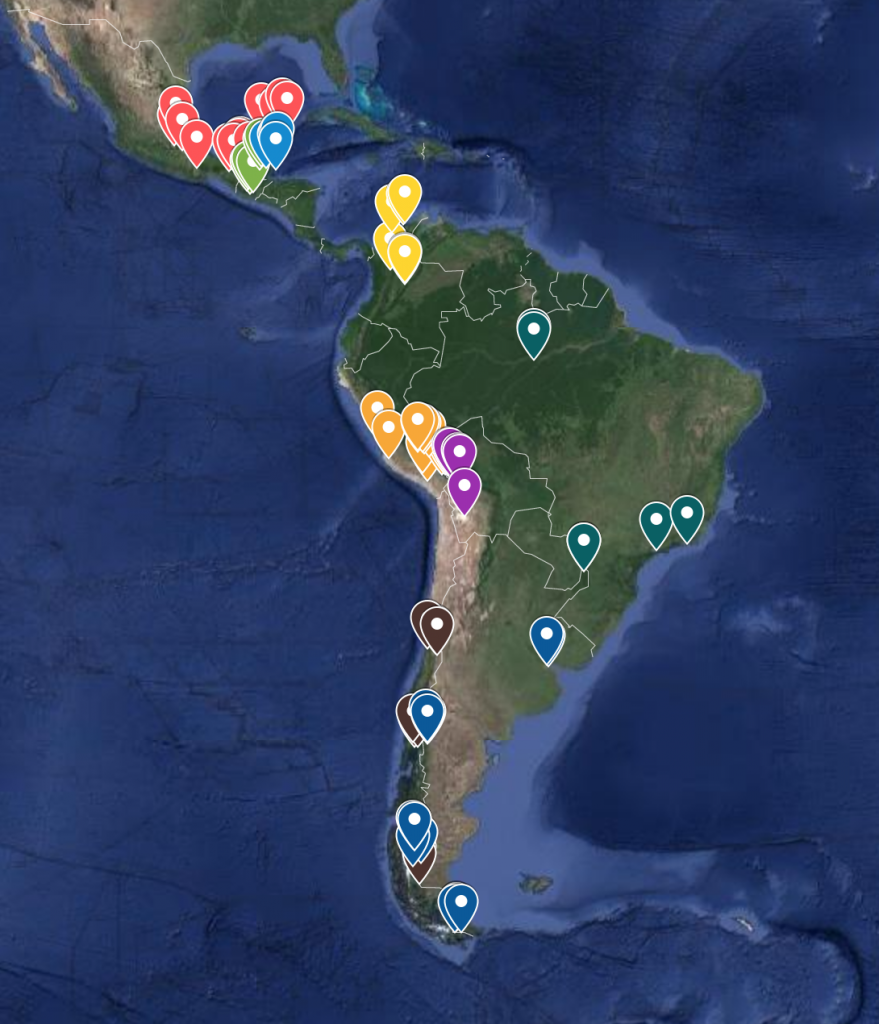 There are a few ways to plan your trip: look up for the classic routes or just make a list of all the things you want to see and then link them! It sounds easy but it will eventually take a few hours or days to gather information about each country. All heavy guide books (Lonely Planet) are now available in PDF and it makes the search through them much easier on a tablet.
Itinerary
My trip started in Mexico City and went all the way to Guatemala by bus, then Belize and the Yucatán peninsula in Mexico again. Then I flew to Colombia, Peru, Bolivia, Chile, Argentina and finally Brazil. Flying has been cheaper than taking long buses in many cases but sometimes for its flexibility and the scenic routes, the bus will be the best option. Don't book too much in advance, you will meet other backpackers on the way who will try to influence you to go to different cities or places! Eventually you will end up on a 5 days trek that you haven't planned and will have the best time of your life!
Highlights
I've been asked about my favourite places in this 40,000 km trip and here is my list with some pictures.
Tips for travelers
The spreadsheet I used for the planning, very useful to plan for your buses and flights in advance
Get Lonely Planet guide books in PDF
Get a travel card to avoid bank fees. Argentina charges ~$10 USD for each withdrawal in all ATM and some countries have withdrawal limits
Get a travel insurance, sometimes they come with the travel cards. Compare them well because some are good at marketing but won't add anything more than what you already have with your travel card
Get your vaccinations before, however Yellow Fever vaccination is free in some countries
A 40L backpack is enough. Travel light! Avoid airline fees to check baggages. I used the Osprey Farpoint 40.
Bring basic things such as pepper, salt, herbs to cook in hostels
Ziplocks and compression bags will save you space
I hope some of the pictures will give you ideas for your bucket list. Now it is time to get back to work until the next adventure!